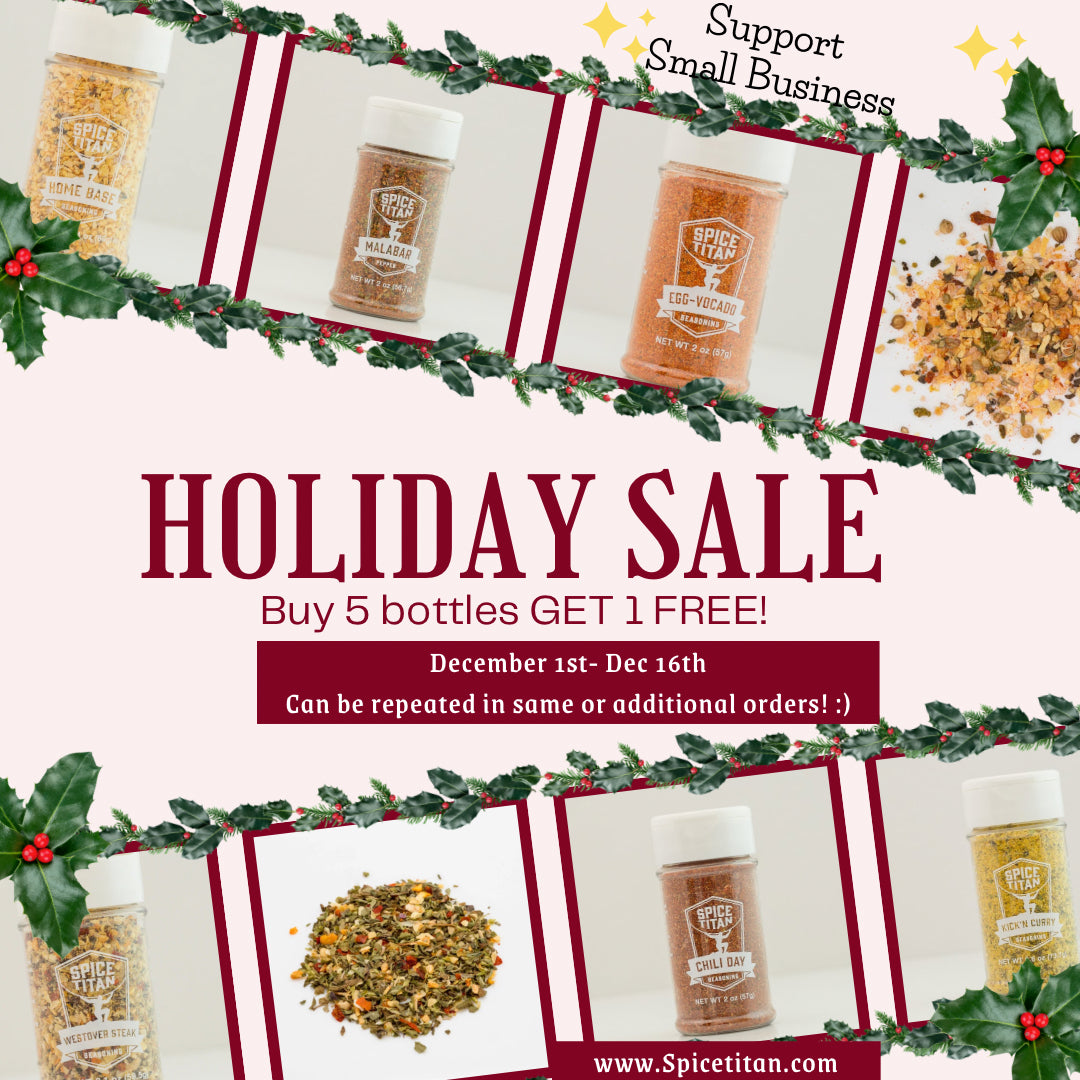 🤯HOLIDAY SALE🤯 Buy 5, Get 1 Free (only here on the website)
December 1st-16th. Support small businesses this year and make some dreams come true!

Perfect bottle sizes for stocking stuffers or to get refills for your own kitchen too. Special is for increments of 5 and can be used in same or subsequent orders.
We are on a mission to bring people unique Seasonings, BBQ Rubs, and Salt & Pepper blends with the best quality spices. We provide a freshness that's unmistakable, and undeniably our own. Building new flavor combinations is something we really enjoy and one of our trademarks. Within our product line you'll find delectable new blends you've never tasted before as well as the familiar pantry favorites with added flair! ​All of our products are original mixes, and handcrafted with care in Roanoke, Va.